Position:
Home
News & Events
News & Events
PhIRDA Delegation Visited Luye Pharma AG (Miesbach)
On July 5, PhIRDA Delegation visited Luye Pharma AG located in Miesbach, Germany. Jiang Hua, Vice President of Luye Pharma Group Ltd., Jorg Scheidle, Chairman of Luye Pharma AG, Monika Jung, Head of Drug Regulatory Affairs of Luye Pharma AG, Deputy Director of Luye Pgarma Group Ltd., Heike Pauly, Executive Assistant of Luye Pharma AG met with the delegation. Ms. Jiang Hua made a brief introduction of Luye Pharma Group, core products, R & D and the development strategy.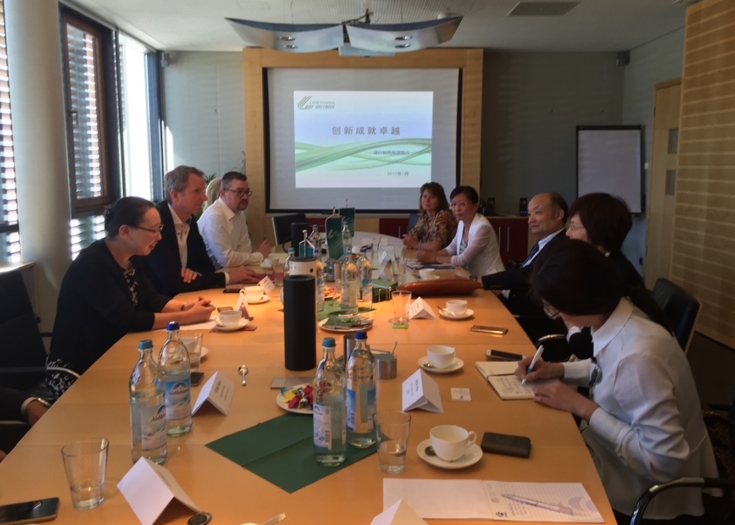 PhIRDA Delegation met with Luye Pharma AG
Luye Pharma Group is a professional pharmaceutical company based on R&D. The company was founded in 1994 and listed on the main board of the Hong Kong Stock Exchange in 2014 (02186.HK). The company has state-of-the-art production facilities and R&D centers located in China, the USA and Europe, as well as overseas branch offices in Hong Kong, Singapore and Malaysia with approximately 4,000 employees. On November 30, 2016, Luye Pharma Group Ltd. successfully purchased Acino TDS in Germany, one of the largest Europe's manufacturers of independent transdermal systems, focusing on transdermal patch. Luye Pharma AG was founded in 1997, is innovative transdermal systems and implant formulations. Its R & D center is located in Germany and commercial center located in Switzerland.
President Song Ruilin made a brief introduction of PhIRDA Delegation. He mentioned that President Xi Jinping is on his state-visit in Germany at that time, and that Luye Pharma invested in Germany is a good reflection of the Belt and Road Initiative. As the Vice President's company of PhIRDA, Luye is a representative of Chinese pharmaceutical companies expanding his global business.
Jorg Scheidle, Chairman of Luye Pharma AG, led the delegation to visit the transdermal preparation workshop. Representatives from PhIRDA and Luye made a discussion on technology of transdermal preparation, registration requirements and IP.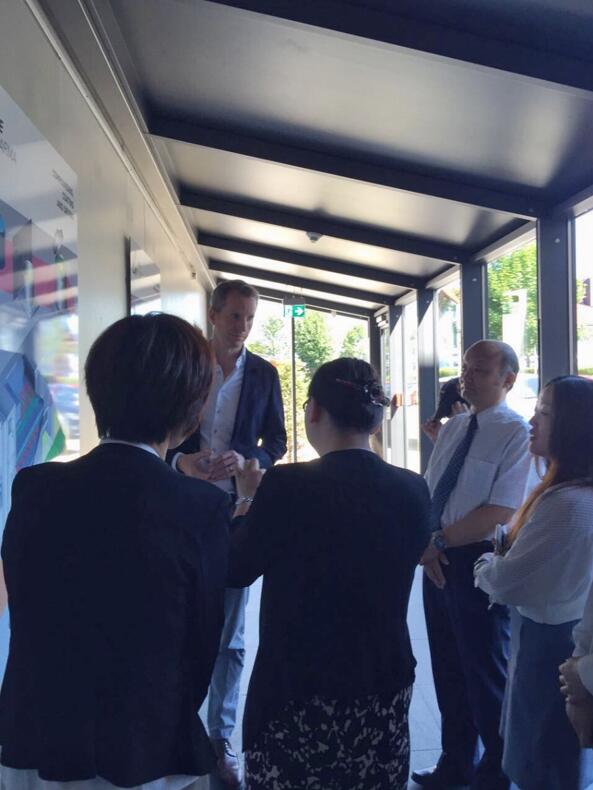 PhIRDA Delegation visited the workshop
Under the supports from IFPMA, LEEM, WHO, WTO, WIPO, VFA and BDI, the visit of PhIRDA Delegation to Europe is successful and productive, members of the delegation have a deeper and more comprehensive understanding of the international policy of encouraging pharmaceutical innovation, the development of European pharmaceutical industry, intellectual property protection, health insurance reimbursement policy and international experience, promoting the international development, building a higher level of exchange platform, strengthening international cooperation and improving the international market competitiveness for Chinese pharmaceutical companies. The visit promote the global pharmaceutical industry communication between China and Europe.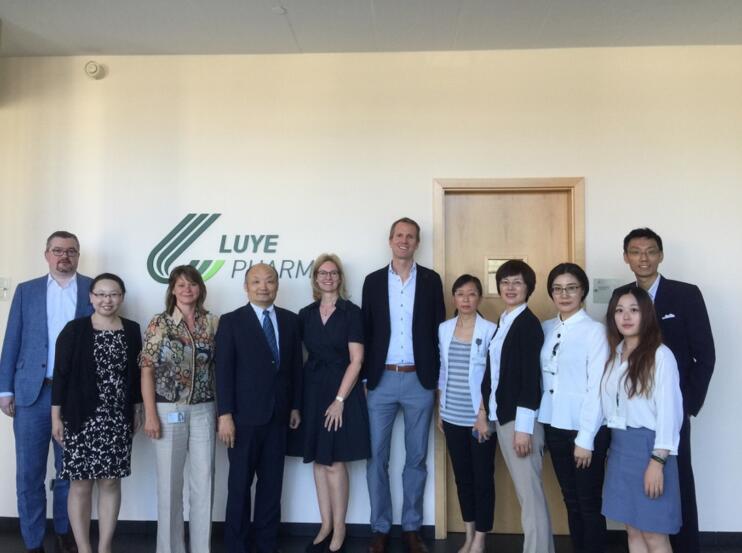 Group Photo